Course Explanation
AsSeoul is known for the harmonious city between tradition and modernity, we'vepreviously introduced two one-day travel courses, which represent one of each. Ifyou're passionate to discover Seoul more deeply, but have limited time, here isthe perfect two-day itinerary which will satisfy tourists with all. Not tomention, all the suggested places are wheelchair accessible!
Beforetaking a look at our destinations one by one, let's overview our journey. Thefirst day starts at the National Museum of Korea where you can get a glimpse ofthe culture and history of Korea, andcontinues with the E-land Cruise, providing marvelous scenery of Seoul acrossthe Hangang river. To end the day andrecharge for the next day, enjoy the night view while staying at cost-effectivehotels near the cruise ship dock.
Avariety of places to experience the Korean lifestyle await the next day. Dongdaemun Design Plaza (DDP), which has aremarkable spaceship-like-appearance, is one of the must-visit places in theworld selected by the New York Times. To finish up our journey, it would beideal to enjoy peaceful moments in Seoul Forest. Also, don't forget todiscover diverse restaurants and cafes in between. If you're ready to fullyenjoy Seoul with your five senses, let's dive into the 48-hour trip together!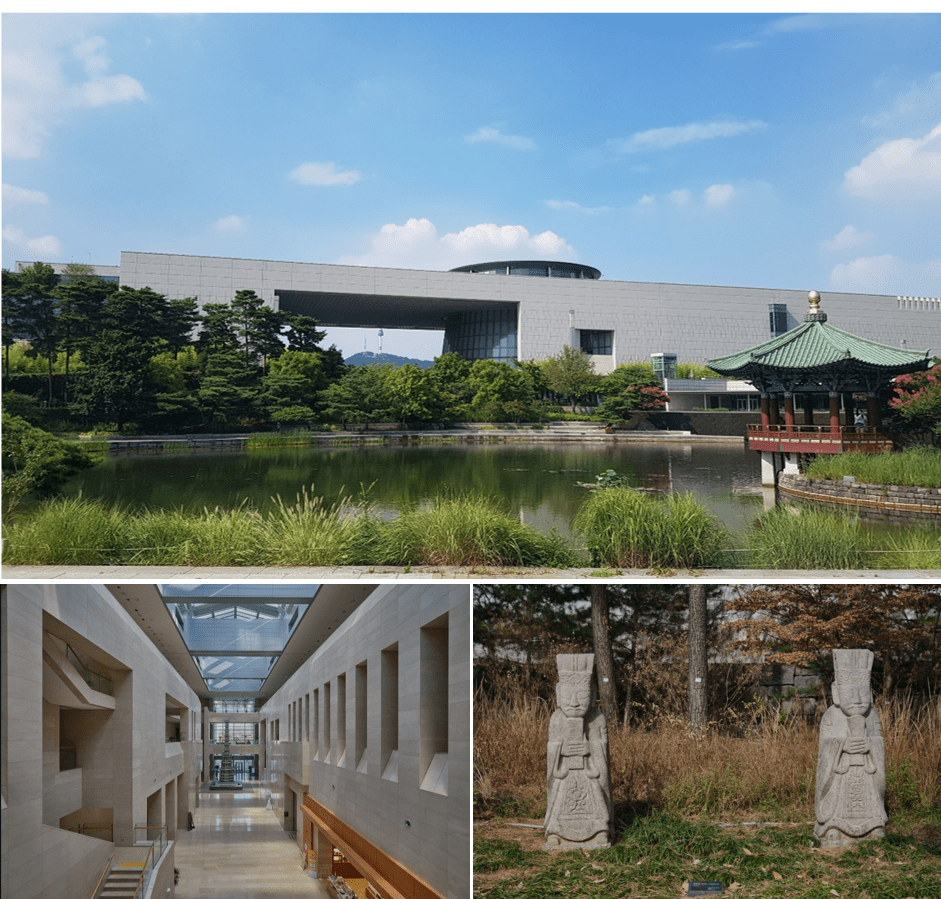 Did you know that Seoul has more than 130 museums? Ifyou have to choose only one, the National Museumof Korea should be the one. In the vast building from the 1stbasement floor to the 6th floor, it houses approximately 420,000 artifacts ofdiverse themes, such as Korean history, arts, donations, and overseas culturalassets.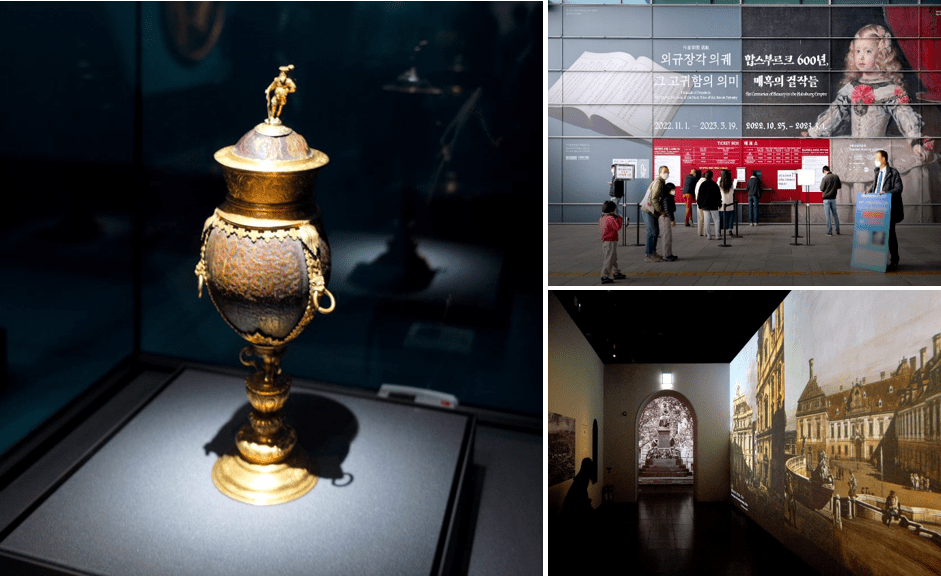 In line with the dignity of the NationalMuseum of Korea, various permanent and special exhibitions are simultaneously beingheld year round.
There will be chances to see rare nationaltreasures and relics in person and to experience various educational programsand immersive contents using advanced technology at the six permanentexhibition halls organized by period and theme.
Special exhibitions are frequently held aswell, presenting the own collections of the museum or those from domestic and internationalorganizations with reputation. For example, the collection donated by the lateChairman Lee Kun-hee, the head of Samsung Group, was open to the public in 2022.Another remarkable exhibition was Six Centuries of Beauty in the HabsburgEmpire, organized in collaboration with the Kunsthistorisches Museum to markthe 130th anniversary of the Korea-Austria diplomatic ties.
Furthermore, there is a Children's Museum as well,designed like a playground, allowing family visitors to enjoy the exhibitions.As the Museum is on the site of Yongsan Family Park, which is about 90,000 squaremeters, it would be nice to take a walk after visiting the museum in Spring andautumn. Also, There is the National Hangeul(Korean letter) Museum nearby.
Inforamtion on the address, website, contact number, operating hours, fee of the National Museum of Korea

Address

137 Seobinggo-ro, Yongsan-gu, Seoul

Website

For Inquiries

(+82) 2-2077-9000

Operating Hours

Mon, Tue, Thur, Fri, Sun 10:00 - 18:00 / Wed, Sat 10:00 - 21:00

(Last admission is 30 minutes before closing)

Fee

Free

※ Fee is charged for special exhibitions

#YongsanAttraction #SeoulMuseum#NationalMuseum #ChildrenFriendly #ChildrensMuseum #YongsanMuseum


After spending a generous amount of time at theNational Museum of Korea, it's time to calm your empty stomach at the New Origin Dongbu Ichon branch. Interestingly,New Origin is operated by Yuhan Corporation, a well-known pharmaceuticalcompany. The restaurant features healthy and nutritious menus made with freshingredients, including whole grains, antibiotic-free ham, and fresh eggs frompasture-raised chickens. Diverse juice, tea and coffee come with detailednutrition information make you feel like prescribing the right beverage whichfits to your body. Moreover, you can shop Korean health and beauty productsmade by Yuhan Corporation, so you can take care of yourself during the trip.
Information on the address, contact number, contact number, menu of the New Origin Dongbu Ichon branch

Address

208, Ichon-ro, Yongsan-gu, Seoul

For Inquiries

(+82) 2-6272-6527

Operating Hours

09:00 - 21:00 (Last order 20:00/ Last order for brunch menu 18:00)

Menu Information

Ricotta Egg Benedict 15,600 won /

Pasture Raised Egg Croque Madame 15,600 won /

California Sunshine C 7,000 won / Origin Sweet Cream Latte 5,600 won

#WheelchairAccessible #MustGoYongsanBrunchRestaurant #NewOrigin #MustGoIchonRestaurant #HealthyJuice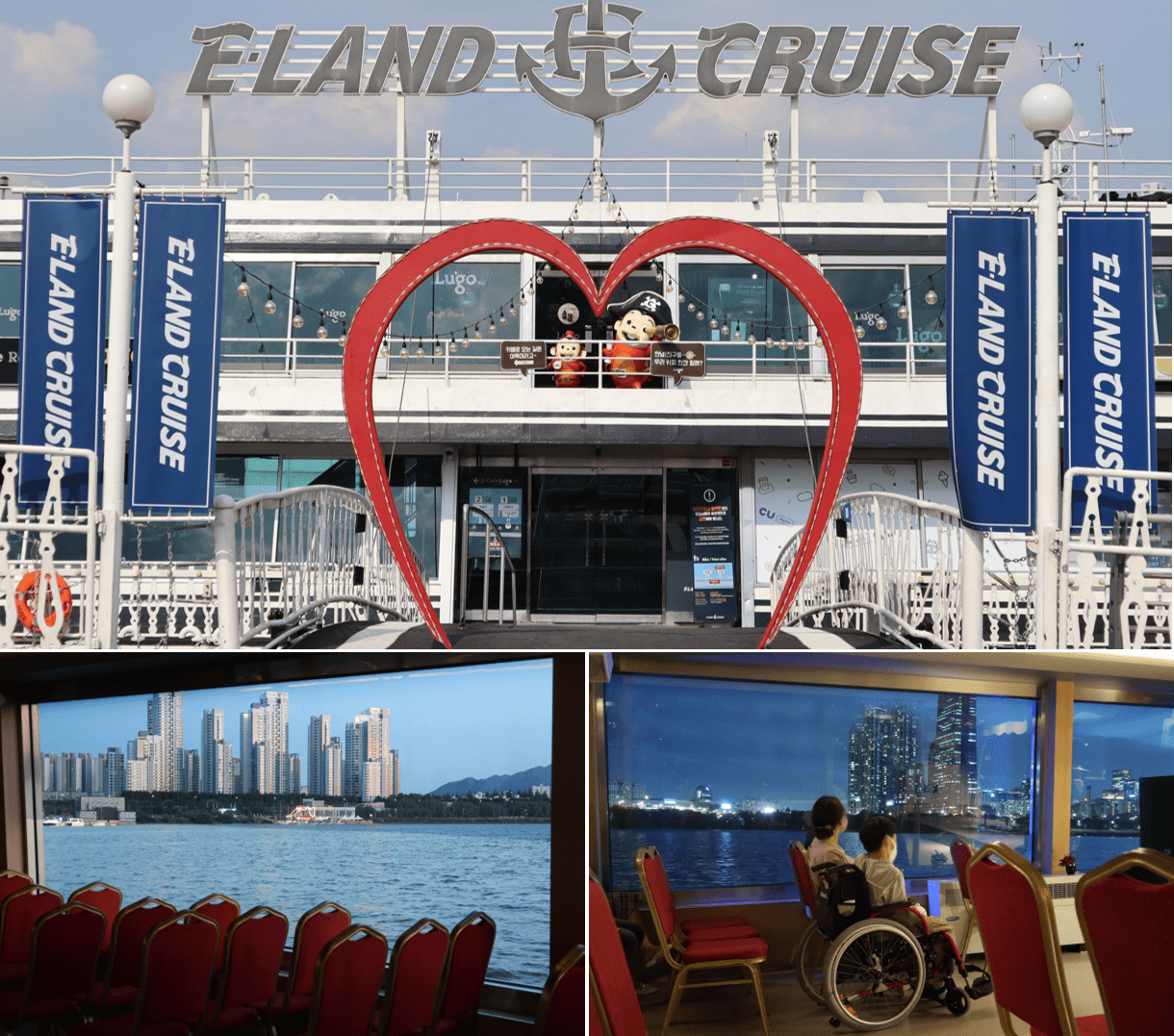 We shouldn't miss Hangang River, the symbol of urbanlifestyle for Seoul citizens, to talk about Seoul travel. It has vibrantatmosphere days and nights with cyclists, joggers and others having a picnic orenjoying the view of the skyline. Slowly crossing the Hangang River, E-Land Cruise Yeouido is the best way to enjoythe landscape of the capital of Korea at a glance.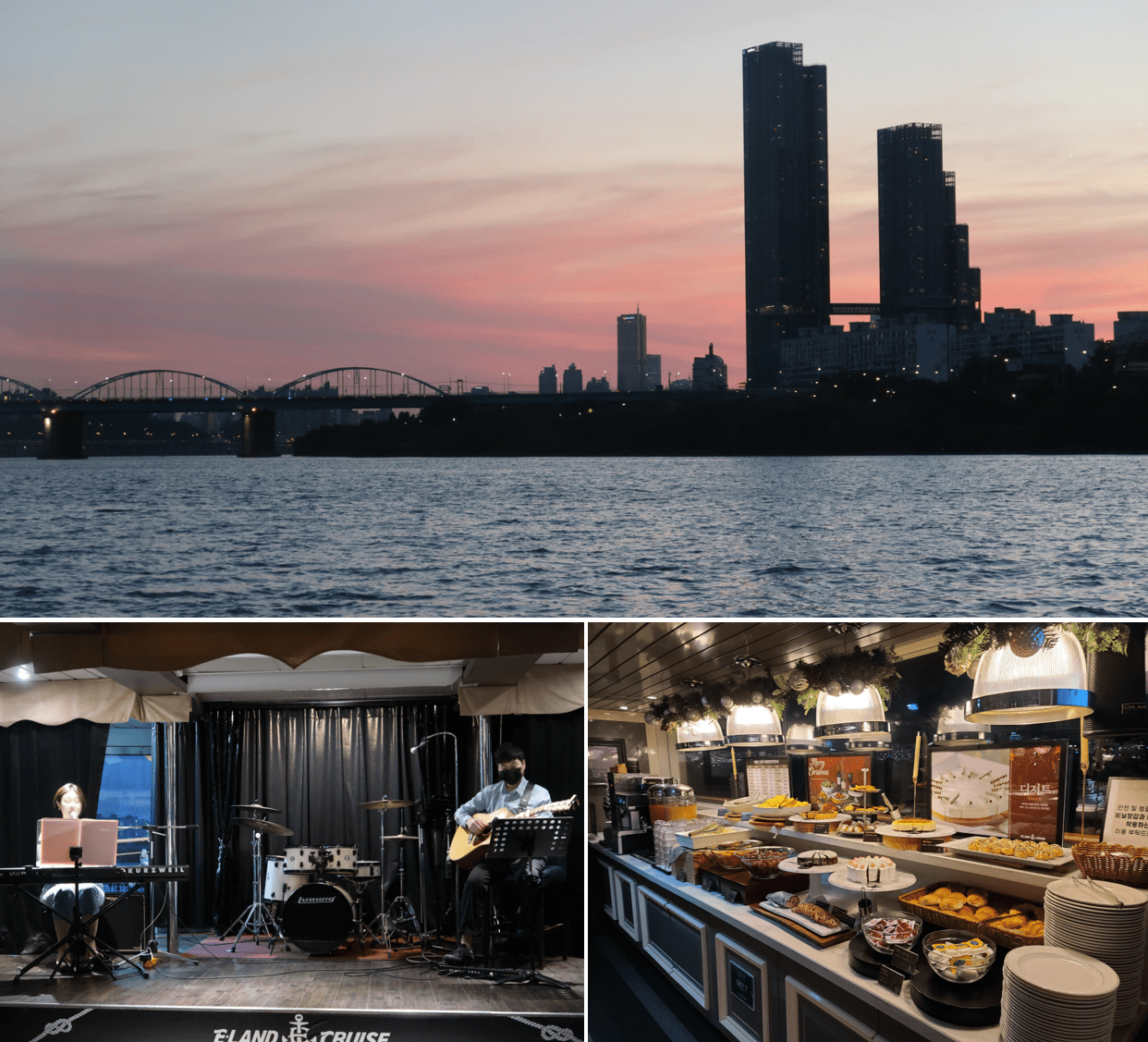 E-Land Cruise offers a variety of themes suit to yourtaste. All scheduled courses depart and return from and to Yeouido. The HangangRiver Tour Cruise, Starlight Cruise, and Sunset Cruise are relatively shortcourses, which take less than one hour. Long courses including live music andbuffet are prepared as well for special memory. If you have a chance to visitfrom April to October, Moonlight Music Cruise and Dinner Cruise would be agreat option as you can enjoy the beautiful water show at the Banpo BridgeRainbow Fountain.
Information on the address, website, contact number, fee of the E-Land Cruise

Address

280, Yeouidong-ro, Yeongdeungpo-gu, Seoul (E-Land Cruise Dock)

Website

For Inquiries

(+82) 507-1349-6900

Operating Hours

14:00 – 21:00

※ Closed Mondays

Fee

Han River Tour Cruise 16,900 won / Sunset Cruise 21,900 won /

Starlight Cruise 25,900 won / Moonlight Music Cruise 29,900 won /

Lunch Cruise 55,900 won / Dinner Cruise 89,900~119,000 won

※ The above rates are for adults

#HanRiverCruiseShip #HanRiverDate #YeouidoDateCourse#HanRiverElandCruise #SeoulNightView #HanRiverNightView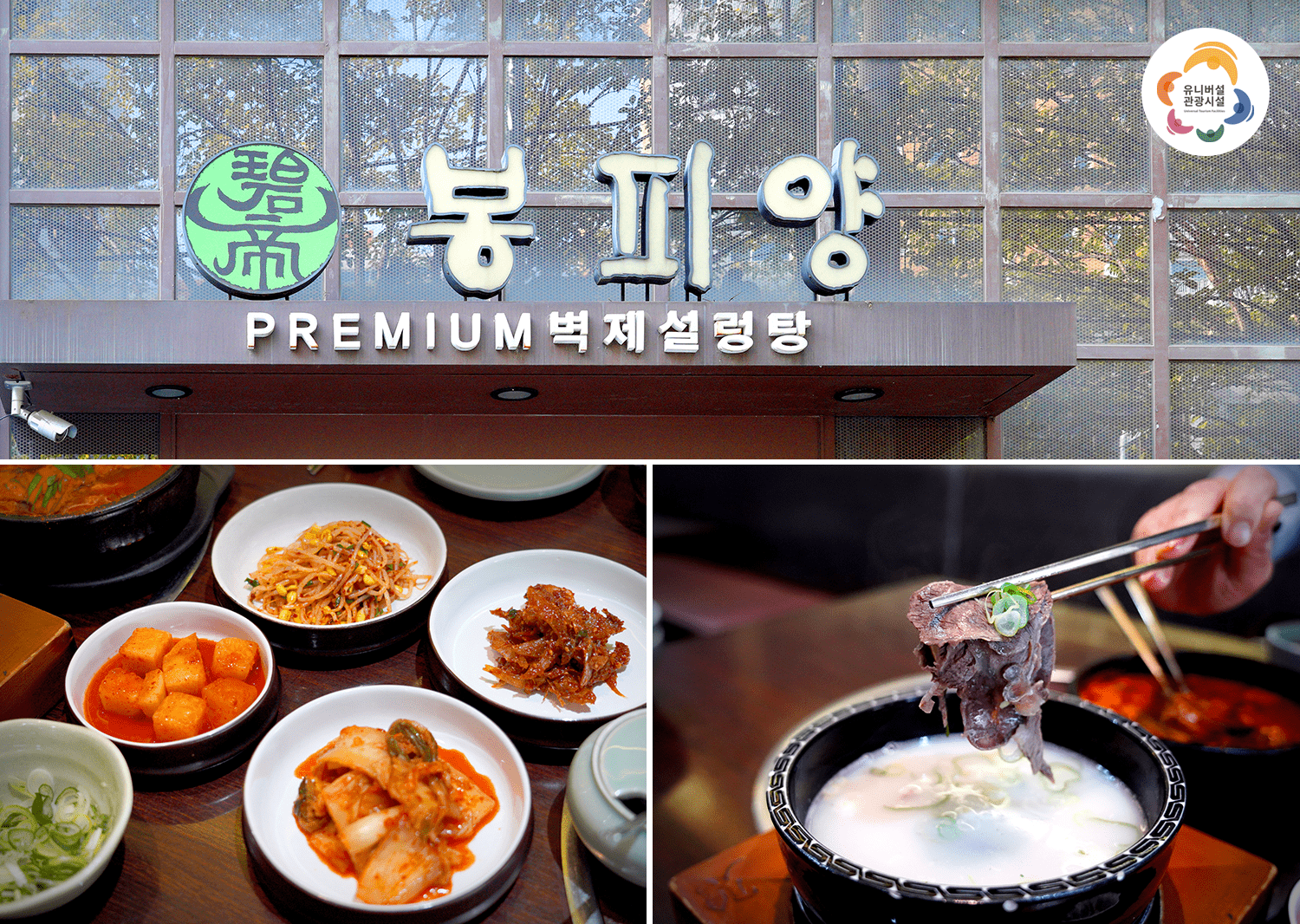 After a romanticcruise tour, a bowl of soup to warm your body from the cold river breeze seemsto be the perfect meal. Bonpiyang Mapo branch,famous for its Seolleongtang (ox bone soup), Galbi (grilled ribs), andPyeongyang Naengmyeon (Pyeongyang style cold buckwheat noodles), was selectedas a Bib Gourmand by the Michelin Guide. If you taste the soup menu, such asSeolleongtang and Yanggomtang (beef tripe soup), made by boiling Korean beeffor a long time, you can feel your stomach warm up. Bonpiyang is alsowell-known for its Pyeongyang naengmyeon, which has a delicate yet addictivetaste, so you can choose the menu according to your preference.
Information on the address, contact number, contact number and menu of the Bonpitang Mapo branch

| | |
| --- | --- |
| Address | 308, Tojeong-ro, Mapo-gu, Seoul |
| For Inquiries | (+82) 2-715-2292 |
| Operating Hours | 10:00 – 22:00 |
| Menu Information | Byeokje Seolleongtang 18,000 won / Bonpiyang Pyongyang Naengmyeon 15,000 won / Hanwoo Yanggomtang 21,000 won / Dwaeji Moksim Bon Galbi (Boston butt and Bone Ribs) (270g) 33,000 won |

#WheelchairAccessible#MustGoMapo-guRestaurant #Mapo-guKoreanFood #Seolleongtang #PyongyangNaengmyeon

Accommodationsin Mapo-gu Where You Can Enjoy the Night View of Seoul
※ The accommodations introduced inthe content are certified universal tourismfacilities.
From visiting a museum flaunting its vast collectionto boarding a cruise ship on the Hangang River, how about we wrap up the day'sjourney at an inexpensive hotel with comfortable bedding? There are varioustypes of accommodations in Mapo, near Yeouido, and among them, Shilla Stay Mapoand GLAD Mapo are certified universal tourism facilities selected by the SeoulTourism Foundation. They have accessible rooms, so anyone, including guestswith disabilities, can easily relax.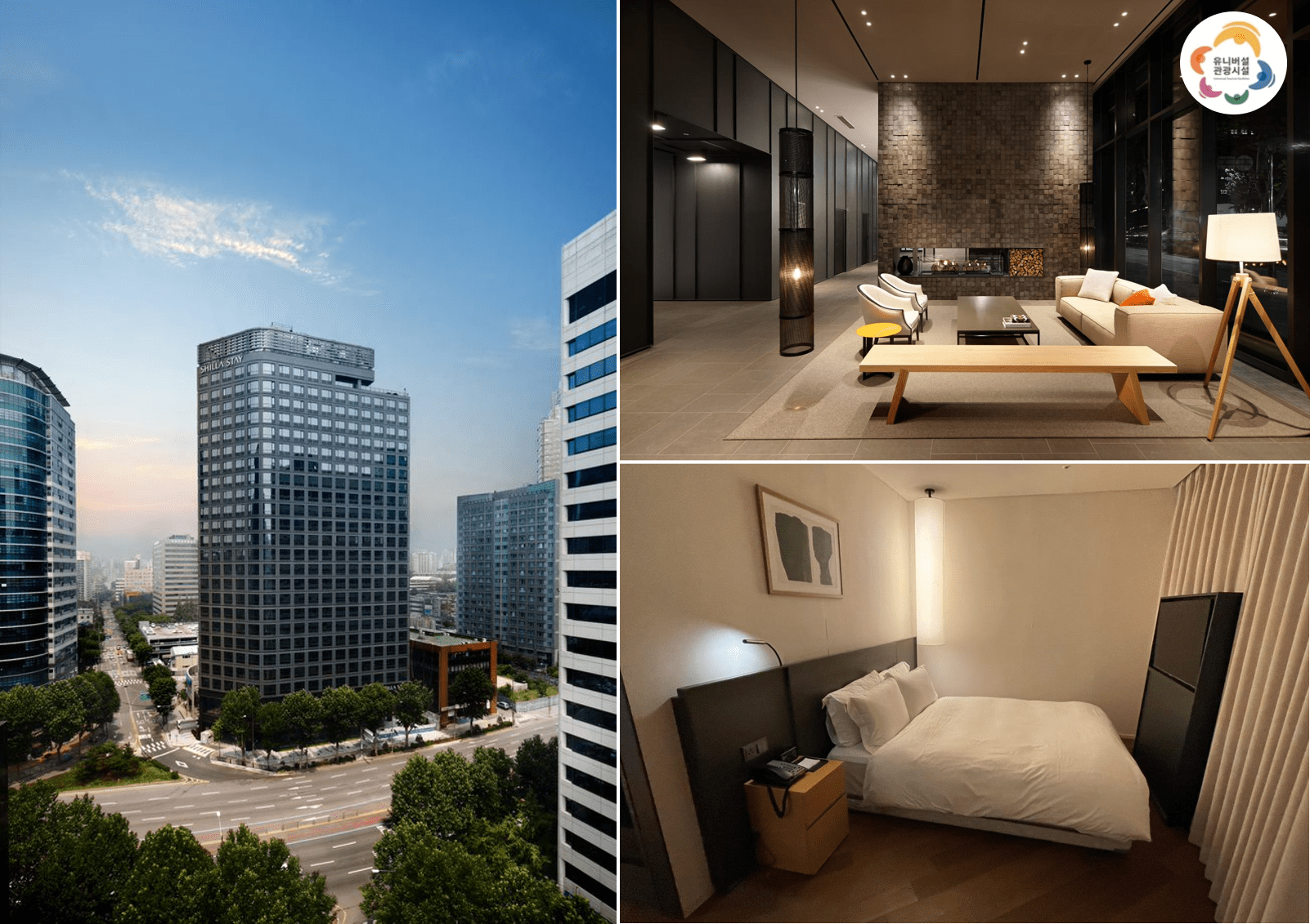 ※ Source: Shilla Stay Mapo
Shilla Stay Mapo, a representative and cost-effective hotel in Mapo, is also a popularstaycation hotel in Seoul with good accessibility as it is near Gongdeokstation. It is close to the World Cup Stadium, making it a perfect place to strollduring your leisure time. Moreover, on the 2nd floor of the hotel, there is afamous yet reasonably-priced buffet restaurant that serves breakfast, brunch,and dinner buffets.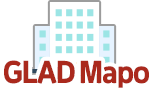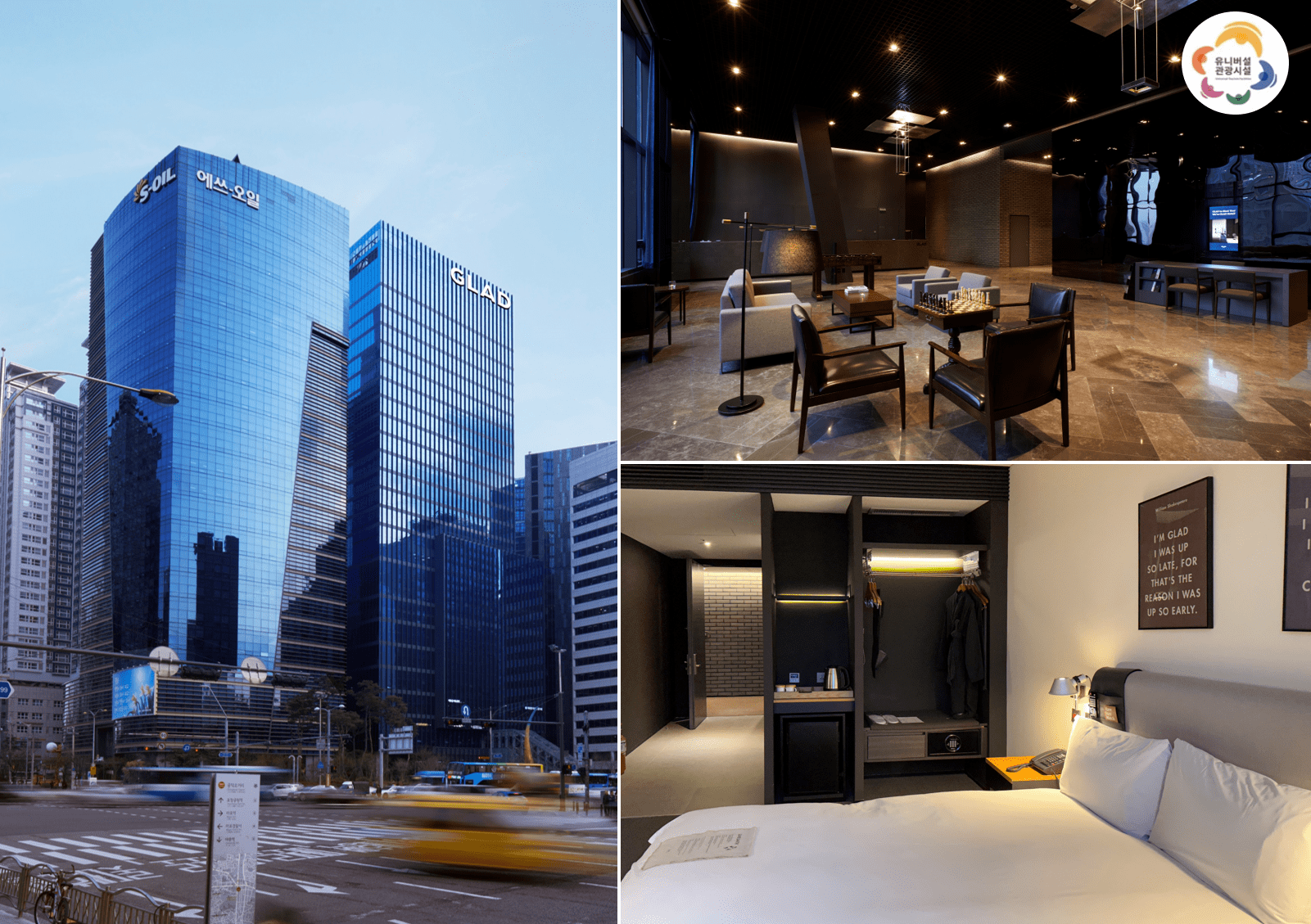 ※ Source: GLAD Mapo
If you decide to unpack and end your tripin Mapo-gu, another outstanding accommodation is GLAD Mapo, anotheraccessible hotel nearby Gongdeok station. Located on the upper floors of thebuilding and close to the Gyeongui Line Forest Road, the hotel is the perfectspot to see the night view of Seoul. It is one of the best staycation hotels inSeoul because of its affordable price.

#AccessibleGuestRoom#WheelchairAcessibleGuestRoom #MapoHotel #GongdeokStationHotel #BarrierFree