Course Explanation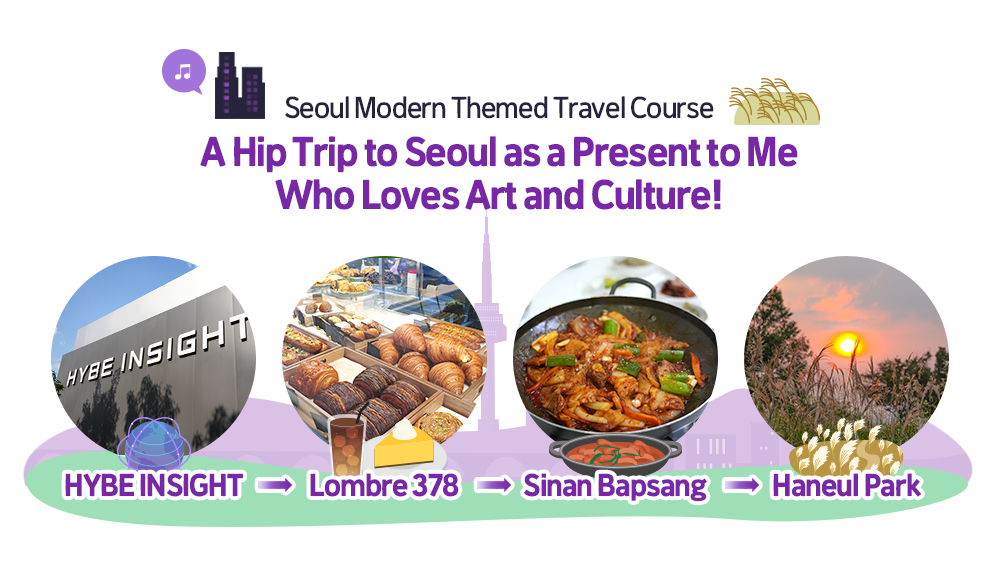 All travelers' dreams are different, but it seems universal that all, including people with disabilities, expect to discover new places and experiences. The message, "Love myself," has been a constant topic among younger generations for the last couple of years, and it is also UNICEF campaign that BTS has been participating in for several years. We plan to go on a trip toSeoul with the theme, A hip trip to Seoul as a present to my art and culture-loving self. It is the perfect course for anyone as you can enjoy tasty food and magnificent scenery! Especially if you are a BTS fan, you won't want to miss it out!
This travel guide includes four tourist attractions and restaurants. The first place tovisit is HYBE INSIGHT, which has emerged as a new landmark in Yongsan, located in the heart of Seoul, as well asa sacred place for K-pop fans. HYBE INSIGHT is a unique museum where you can enjoy popular culture in various ways through the music of HYBE label artists, including BTS. Small events related to K-pop, including K-pop star birthdays, are often held in nearby cafés, making it the perfect place to experience K-pop culture. Delicious food is essential in traveling, so you'll need to visit the Mapo Agricultural and Marine Products Market, which fits perfectly to retro destinations, a popular travel trend among young Koreans. After filling your stomach at a hole-in-the-wall on the 2nd floor of the market, you'll surely feel recharged. To wrap up the trip, the sunset at Haneul Park overlooking the city will give you that perfect sense of closure to your day.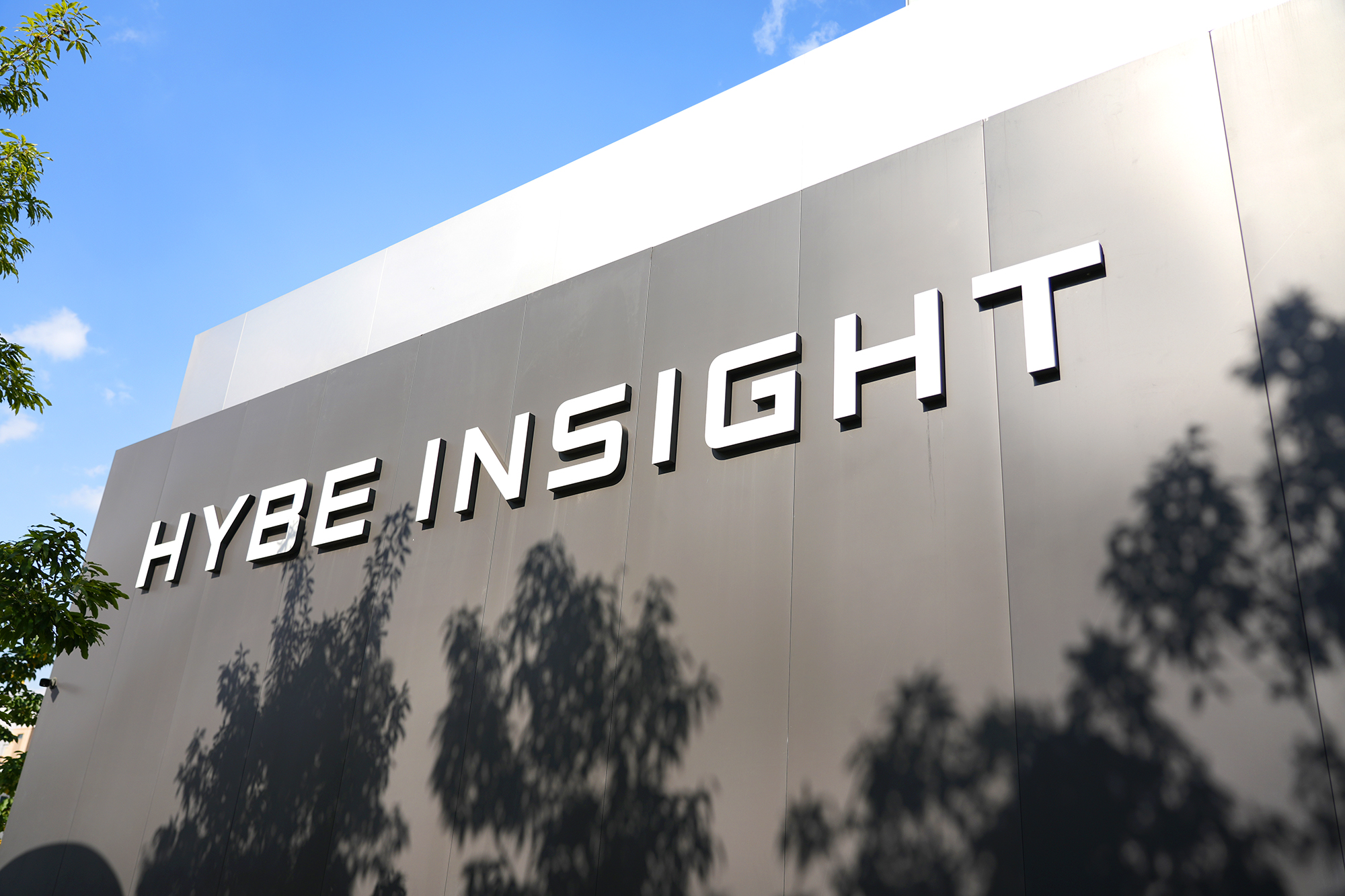 The first place to meet is HYBE INSIGHT,a customized playground for music fanatics! This place where HYBE's mission, We believe in music," fits so well, is a museum founded by HYBE, which includes various K-pop artists, such as BTS, SEVENTEEN, fromis_9, Tomorrow X Together, ENHYPEN, LE SSERAFIM, and NewJeans. Located in the new HYBE building, HYBE INSIGHT is a cultural complex that offers vivid music and sensory communication with others. It is impressive that each section creatively interprets the sound source from various aspects and arranges the exhibition movement. In addition, there are offline albums, music video props, and magazine covers decorated bythe artist, making HYBE INSIGHT an emerging landmark of Sinyongsan and amust-visit for every K-pop fan.
※ HYBW INSIGHT is planned to transfer the location. We'll try to update the latest information as soon as possible.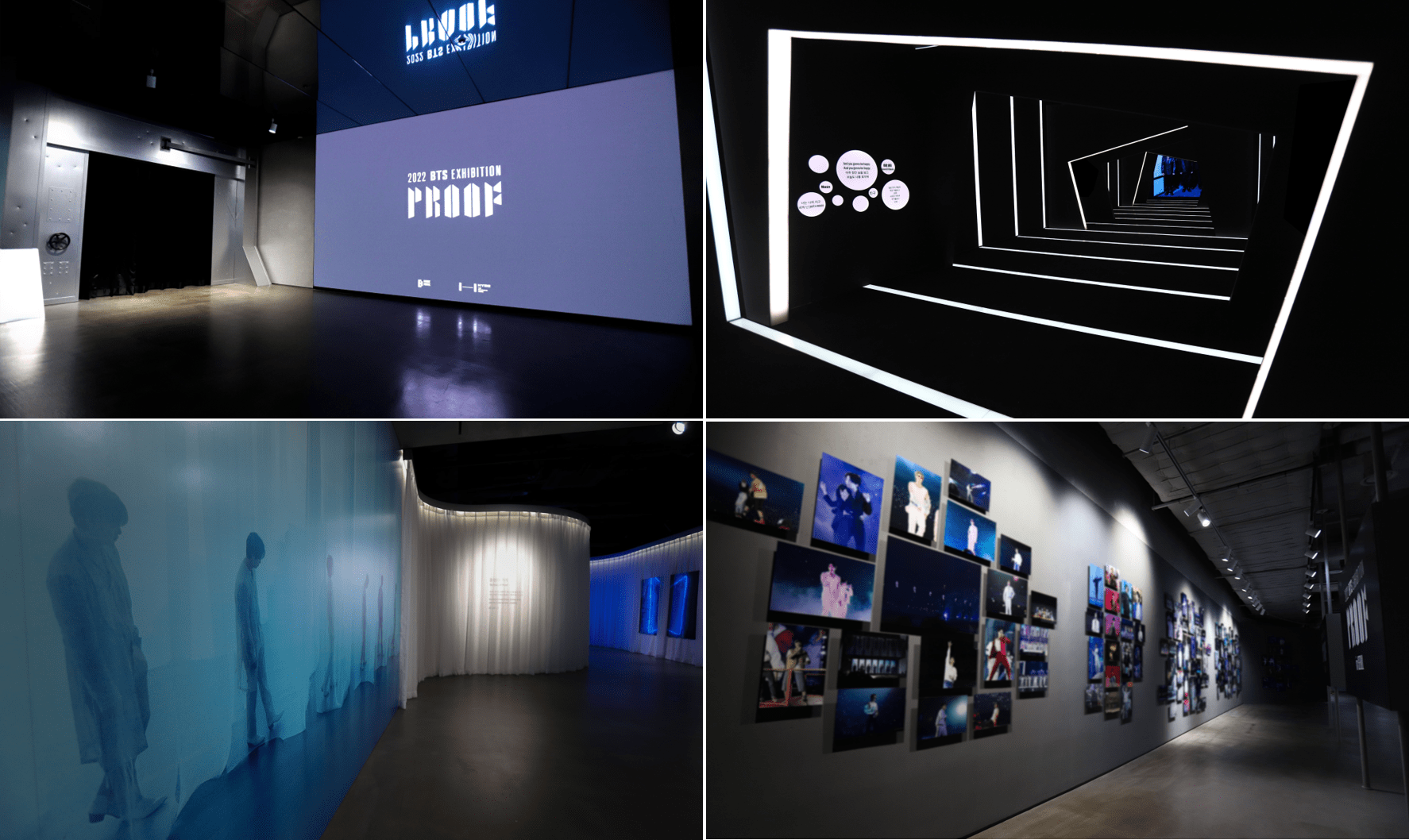 HYBE INSIGHT presents various exhibitions run 100% pre-reservation. In its exhibition space, visitors canenjoy various aspects of HYBE music in diverse forms through their senses. The 2022 BTS EXHIBITION: Proof in SEOUL, held from September 28 to November 22, was the most recent exhition, which based on BTS' anthology album, Proof. You can watch the music video set and costumes of the title song, Yet To Come, as well as past concert videos and promotional photos, so many of ARMY, BTS' Fan club visited the exhition with enthusiasm. HYBE INSIGHT presents a variety of special exhibitions with different space organization, so it will be interesting to compare the differences. You can also purchase official K-pop star goods and products, including clothing and accessories worn by HYBE artists during their activities at the Museum Shop at the end of the exhibition hall.
Regarding the visitors circulation,the main entrance is on the second basement floor. There are stairs outside the building connected to the main entrance of the exhibition hall. Those with reduced mobility can enter the exhibition hall by taking the elevator inside the HYBE office building. Wheelchair users using a private vehicle can enter directly from the handicap parking on the second basement floor. HYBE INSIGHT offers freeparking spaces, entrance and exit, and inter-floor movement services for thewheelchair users. Please note that the support for those with reduced mobility must be applied for by noon the day before the visit at the latest and require one companion.
※ The parking spaces are only available for those with reduced mobility.
Address

42, Hangang-daero, Yongsan-gu, Seoul (B1 & B2 HYBE INSIGHT)

Inquiries

https://hybeinsight.com/

Operating Hours

Tuesday - Sunday / Operating hours vary by exhibition (Refer to website for details)

※ Closed Mondays

Fee

Prices vary by exhibition (Refer to the museum's website for details)

※ ID required / Children 9 & under are prohibited from entrance

#WheelchairAccessible #KPOP #BTS #BTSExhibition #HYBEMuseum #HYBEYongsanOfficeBuilding

The K-pop tour goes on outside ofthe museum. In the neighborhood, you can easily find cafés decorated to celebrate the anniversaries of your favorite HYBE artists, such as their birthdays or new album releases. Ifyou have a chance, you can also participate in small events organized by fans.
Also, several wheelchair-accessible cafés will satisfy people looking for Instagrammable places and that can satisfy their sweet tooth, so it's worth taking some time to look around the neighborhood.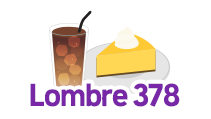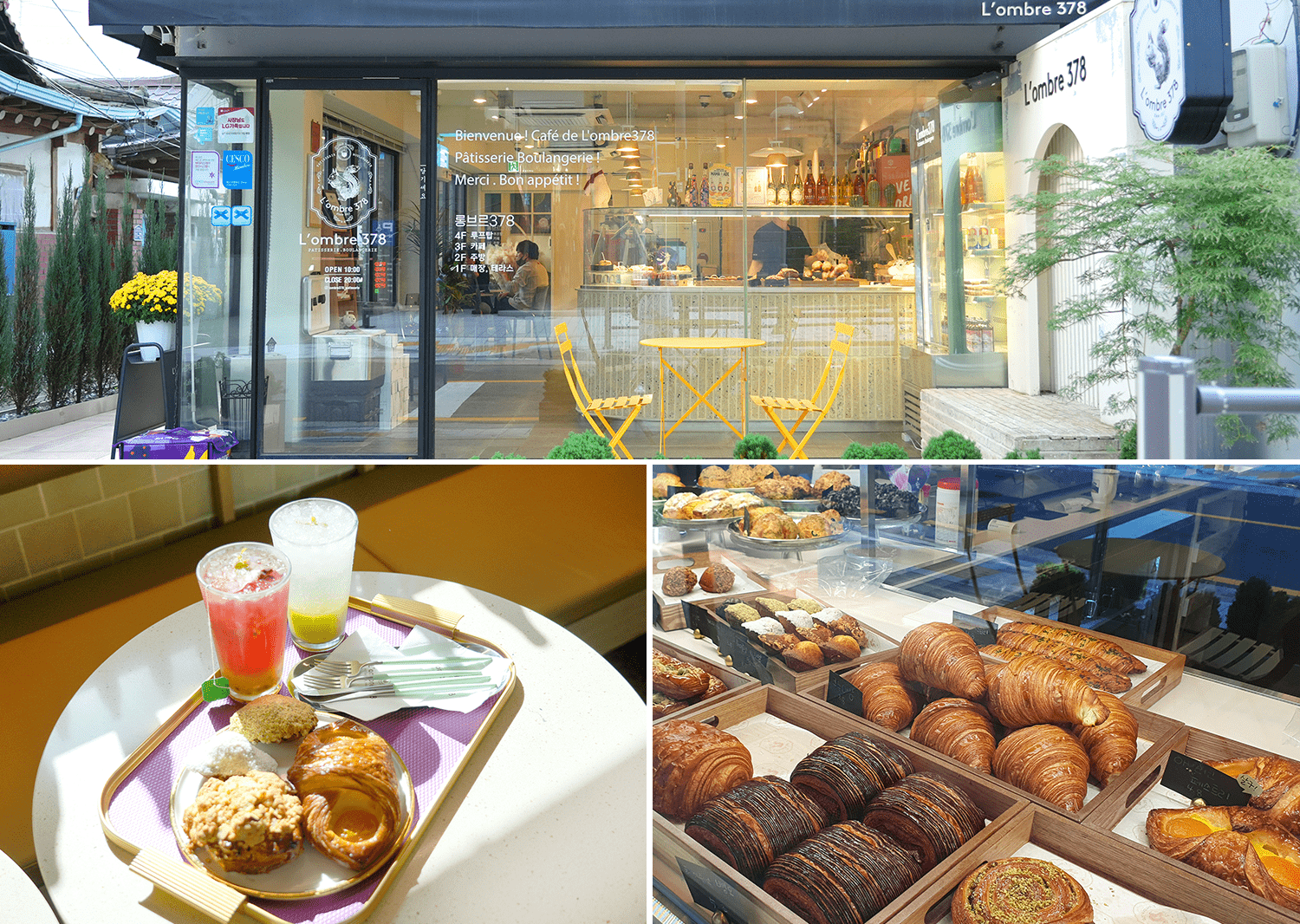 Across the back gate of HYBE's new office building, there is an eye-catching café with an elegant design, L'ombre 378. As soon as you step inside, the scented aroma of coffee will raise your expectations. This dessert café was selected for the Blue Ribbon Survey, a restaurant rating guide equivalent to the Michelin Guidein Korea, for three consecutive years since 2021, and guarantees high quality in both coffee and desserts. For drinks, coffee made with specialty beans is their signature menu, and blue-colored milk tea is an eye-catcher, too. Desserts include a variety of pastries, such as croissants, scones in various flavors, and cake. The entire building is dedicated to the café, including two floors open to customers. Wheelchair users have access to the first-floor seats and outdoor terrace as there is no elevator in the building.
Address

11-54, Hangang-daero 10-gil, Yongsan-gu, Seoul

Inquiries

+82-70-7537-3780

Operating Hours

Weekdays 10:00-20:00 / Saturdays 11:00-19:00

※ Closed Sundays

Menu Information

Vanilla Bean Latte 6,000 won / (Shine Muscat, Passion Fruit, Apple Tea) Ade 7,000 won

Americano 5,000 won / Café Latte 5,500 won
There are other wheelchair accessible cafés nearby that are unique in their own way, so be sure to visit them after your visit and enjoy some relaxing tea time!


#WheelchairAccessible #HYBECafé #YongsanCafés #SinyongsanCafé #IdolBirthdayCafé #IdolBirthdayEvent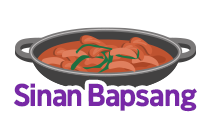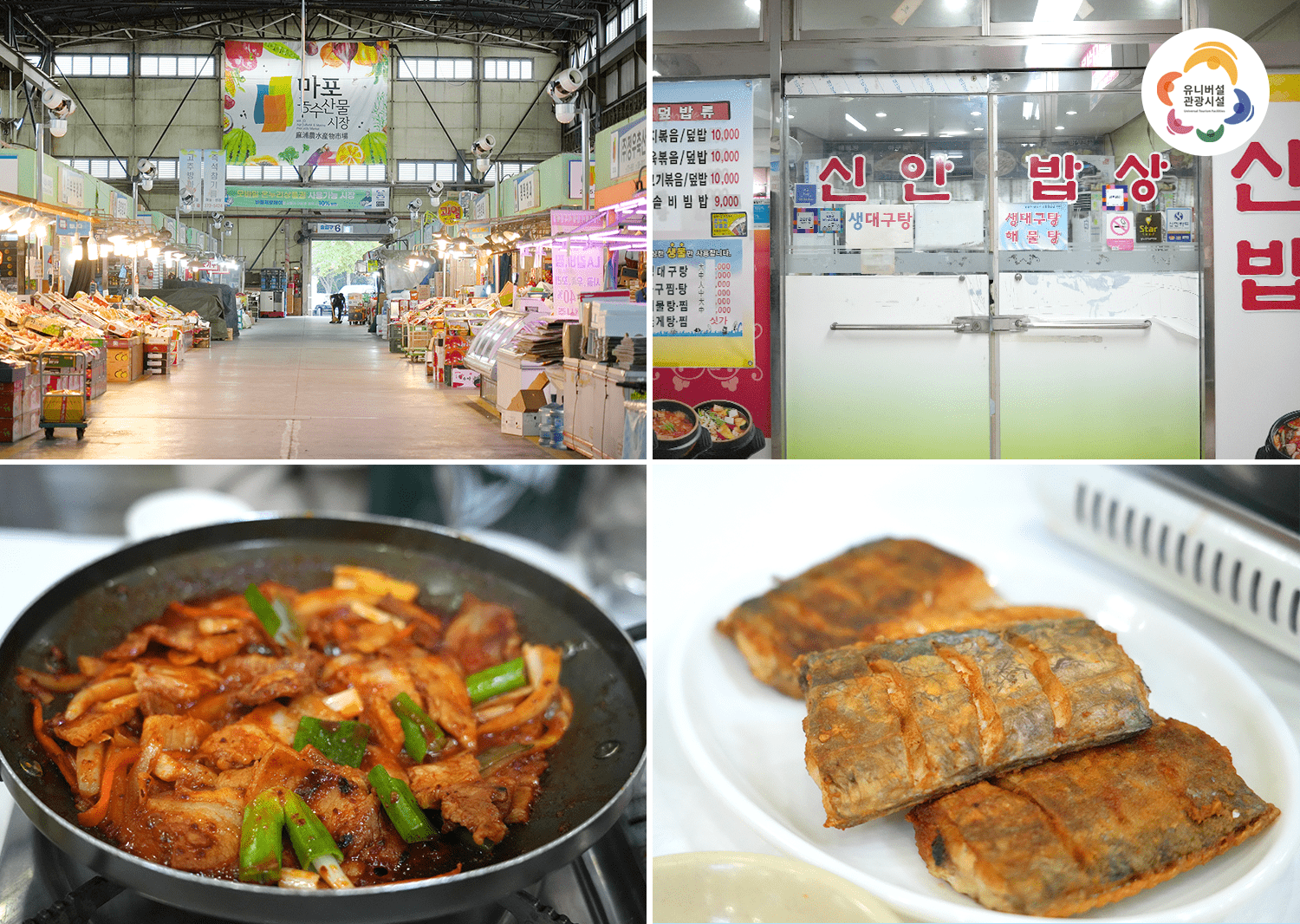 After engaging in K-pop culture at HYBE INSIGHT, it is time to experience the local culture. Our next destination is Mapo-gu, the center of the indie art scene, university towns, and large-scale parks. To begin this journey, let's head to the Mapo Agricultural and Marine Products Market, one of the typical traditional markets in Seoul. It hasa lively atmosphere, not only among the residents, but also with the visitors of the camping site nearby stopping by to buy food! On the second floor of the market, restaurants are gathered, and among them, SinanBapsang is a restaurant that attracts customers with its local dish prepared with seafood, such as braised cutlassfish and aged kimchi stew with mackerel. Although this restaurant specializes in fish and seafood, non-seafood dishes, such as Hot pot bulgogiand stir-fried pork are delicious, too. The side dishes that vary every day are also sure to make you feel satisfied! Sinan Bapsang is one of the wheelchair accessible Universal Tourism Facilities, as designated by the Seoul Tourism Organization.
Address

235, World Cup-ro, Mapo-gu, Seoul (2nd Floor, Mapo Agricultural & Marine Products Market)

Inquiries

+82-2-309-1885

Operating Hours

Daily 07:00-21:00

Menu Information

Grilled Cutlassfish (2 people or more) 13,000 won / Stir-fried Pork (2 people or more) 12,000 won

Braised Cutlassfish (2 people or more) 12,000 won /
Stewed Aged Kimchi and Mackerel (2 people or more) 10,000 won

#WheelchairAccessible #MapoAgriculturalandMarineProductsMarket#MarketRestaurant #BraisedCutlassfishRestaurant #StirfriedPorkRestaurant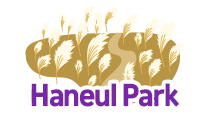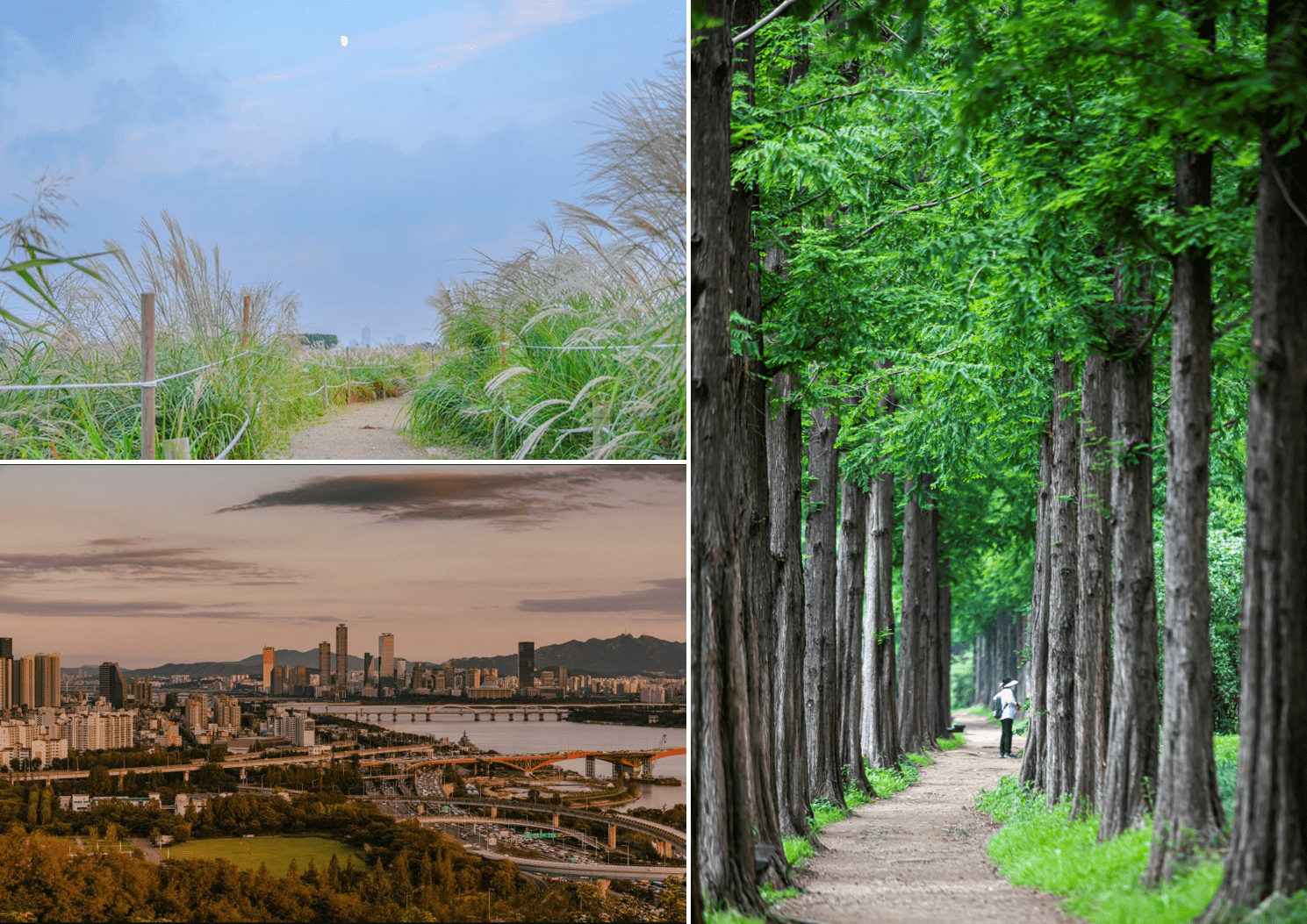 The last place to visit is Haneul Park near World Cup Stadium Station. Haneul Park, with the word haneul meaning "sky," is part of the World Cup Park consisting of Noeul Park, Nanjicheon Park, Pyeonghwa Park, and Haneul Park, built around this area to restore Nanjido, a former landfill site. It was named Haneul Park because it is the "closest park to the sky," or simply put, the highest in elevation. As its name suggests, you can see Bukhansan Mountain, the Hangang River, and major attractions throughout Seoul at the top of thepark. From the beginning of the road to the top of the park, the Metasequoia Trailand other trails are well-established, so it is good to look around. Also, from the Sky Observatory, you can get a panoramic glimpse of Seoul surrounding the Hangang River.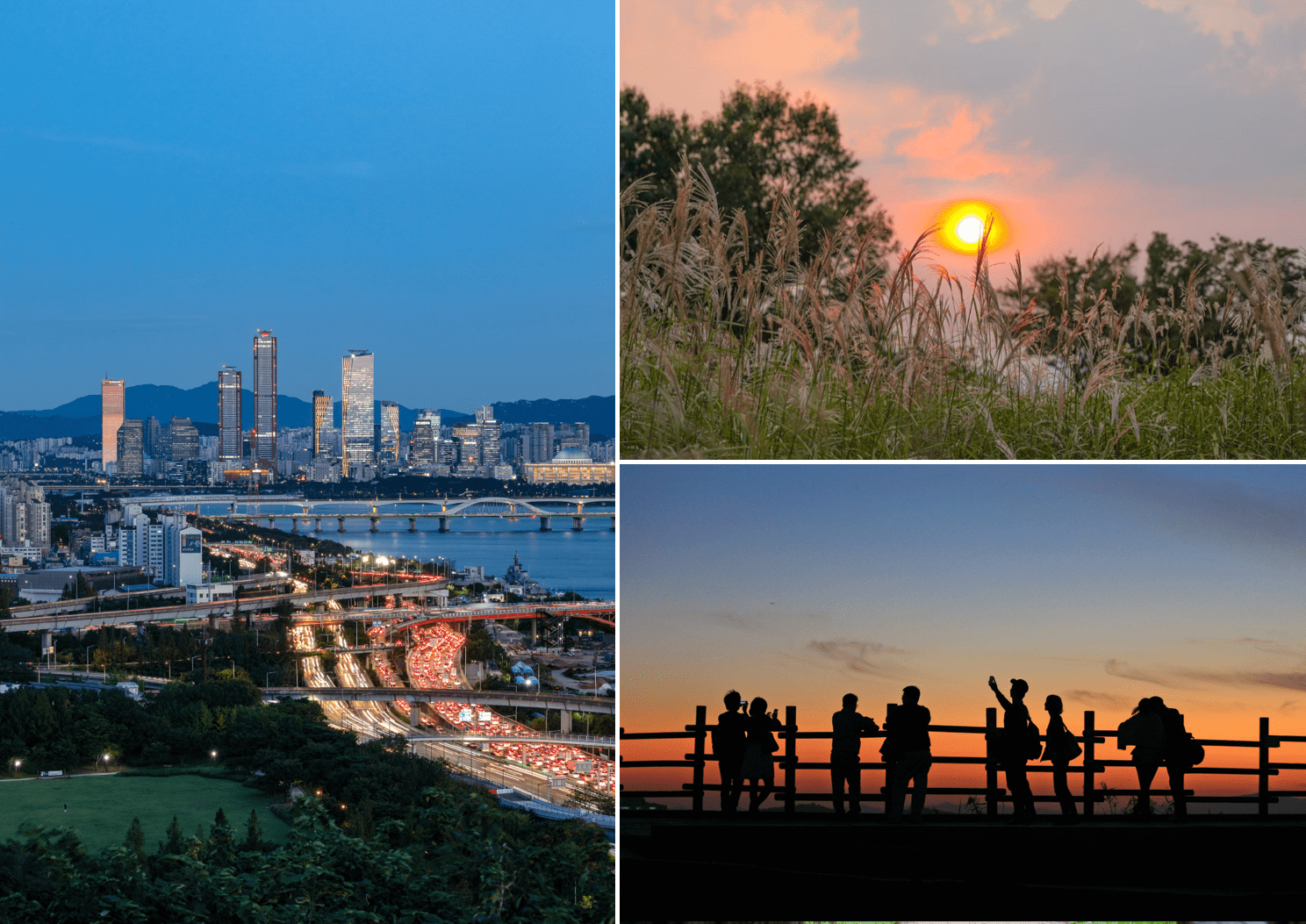 At the top of Haneul Park, you can see a vast field of silver grass. If you visit during autumn, from mid-September to October, you can enjoy the beautiful scenery of the silvergrass glistening at sunset. You can also easily spot people carrying cameras all over the summit. It has become more popular for younger generations to take pictures of pink muhly grass in the park. As there are straws blankets in between the fields, wheelchair users can conveniently look around and take pictures. In the middle of the park, there is a giant sculpture coined the "Containerfor the Sky, a space where you can enjoy the scenery at the Sky Observatory. Gazing at the setting sun, the day is sure to go down as something special to be remembered.
Address

95, Haneulgongwon-ro, Mapo-gu, Seoul

Inquiries

+82-2-300-5501

Operating Hours

05:00-22:00

※ Flexible every month


#SunsetSpot #SilverGrassFestival #PinkMuhlyFestival #SkyObservatory #EnvironmentalEcologicalPark#MetasequoiaTrail